Shaffy & Brass • Brel & Brass
Chansons Toujours & Erwing
in Holland & in France

2023

Saturday 21/10, 20h01: Heist o/d Berg, BE • Shaffy & Brass
KF De Berthoutzonen
Sunday 22/10, 14h30: Doorn, Het Koningshof • Micheline & ErWing
www.woutnijlandevenementen.nl

Friday 3/11, 20h30: Apollofirsttheater, Amsterdam, NL (SOLD OUT!)
Try out 'Toujours' • Micheline & Guus Westdorp, piano

Saturday 4/11, 20h01: Cultuurcentrum Moergestel, NL • Brel & Brass
MV Prinses Juliana • tickets: www.denboogaard.nl

Saturday 11/11, 20h00: Pontevès, FR • Chansons de Jacques Brel
Micheline & Fabrice Eulry, piano • Info & res: https://www.michelinemusic.com/ponteves

Saturday 18/11, 20h00: Jan van Besouw, Goirle, NL • Shaffy & Brass

Sunday 19/11, 15h01: Theater de Kappen, Haaksbergen • Shaffy & Brass
Haaksbergse Harmonie
Saturday 25/11, 20h01: Perron 3, Rosmalen • Brel/Shaffy & Brass

Sunday 4/02, 20h15: De Kleine Komedie, Amsterdam • Shaffy & Brass
Amsterdam Brass

More concerts in 2024 will be listed soon!

Sunday 15/10/'23: Theater Warenar, Wassenaar, NL • Shaffy & Brass (wordt verplaatst !)
MV Excelsior Wassenaar
Click here for the list of the previous concerts
Order the CD or This email address is being protected from spambots. You need JavaScript enabled to view it. Micheline to get a signed copy featuring the most beautiful songs of Jacques Brel! The orchestra playing is the Koninlijke Fanfare Kempenbloei from Achel, Belgium, conducted by Ivan Meylemans.
Subscribe to the newsletter in your region to stay in touch!
Bookings & info:
Bob Wisselink:
This email address is being protected from spambots. You need JavaScript enabled to view it.
Brel & Shaffy & Brass: Custom made arrangements for Micheline & Jos of the songs of Belgian chansonnier Jacques Brel and Dutch flamboyant performer Ramses Shaffy to be performed with your local wind orchestra. Marieke, Vivre, Bruxelles, Pastorale, Amsterdam, Sammy...will lighten up the stage embraced by trumpets, trombones, saxophones, percussion and more!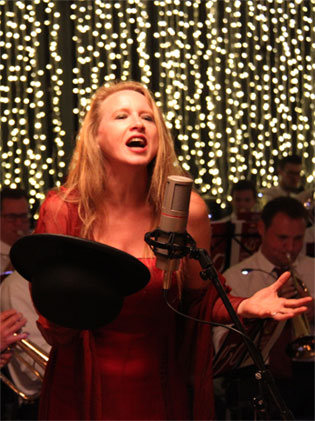 Micheline & master guitar player ErWing have been musical partners for over 15 years. They love performing together and that shows on stage. French chanson, Ramses Shaffy but also A la carte, you choose the songs and we play them...with pleasure!