Shaffy & Brass • Brel & Brass
Micheline & Erwing

2023

Saturday 1/04, 20h01: Elzenburg, Vught, NL • Shaffy & Brass
MV St. Gregorius
Tickets via: https://elzenburg.com/activiteiten/harmonie-st-gregorius/group-registration

Saturday 8/04, 20h00: Theater Klavier, Kaatsheuvel, NL • Brel & Brass
Harmonie Kaatsheuvel

Saturday 15/04, 20h15: Oldenzaal, Stadstheater De Bond • Shaffy & Brass
Kon. Harmonie St. Joseph
Saturday 22/04, 20h15: Theater Cultura, Ede, NL • Shaffy & Brass
Muziekvereniging Irene Ederveen
Sunday 23/04, 14h00: Muziekkring, Wijchen, NL
Micheline & ErWing: Het beste van Brel & Shaffy
Saturday 06/05, 20h15: CC Lanaken, Lanaken, BE • Shaffy & Brass
Brassband Smeermaas
Sunday 07/05, 15h30: Mariakapel, Holthees, NL
Micheline & ErWing, Het beste van Brel & Shaffy
Saturday 13/05, 20h01, Hattem, NL • Shaffy & Brass
Fanfarekorps Ons Genoegen

Sunday 14/05, 15h00: Theater De Schalm, Veldhoven, NL • Shaffy & Brass
Harmonieorkest Sub Umbra
Thursday 18/05, 16h00 & 20h30: TorpedoTheater, Amsterdam, NL
Micheline & ErWing, Het beste van Brel & Shaffy

Saturday 20/05, 20:00: Zaal Agora, Markt 2, Rupchen, NL
Harmonie Nederland & Oranje • Brel & Shaffy herleven!
Saturday 3/06, 20h01: Het Kulturhus, Borne, NL
& Euregio Brassband

Sunday 4/06, 15h30: Amsterdam-Noord, Buiksloterkerk, NL
De Waterlandse Harmonie • Brel & Brass
Friday 9/06, 20h01, DNC, Côte d'Azur, France
Micheline & ErWing, Het beste van Brel & Shaffy

Saturday 10/06, 20h00, Fête des Lucioles, Vence, FR
Micheline & ErWing, Indonesian night, please read info & tickets

Thursday 29/06, 20h01: Vrijhof Cultuurcentrum, Enschede, NL
Studenten Harmonie Orkest Twente
Sunday 09/07, 15h00: Festival NaFirBolg, Vorselaar, BE
Surprise tribute with other Belgian artists
Click here for the list of the previous concerts
Order the CD or This email address is being protected from spambots. You need JavaScript enabled to view it. Micheline to get a signed copy featuring the most beautiful songs of Jacques Brel! The orchestra playing is the Koninlijke Fanfare Kempenbloei from Achel, Belgium, conducted by Ivan Meylemans.
Subscribe to the newsletter in your region to stay in touch!
Bookings & info:
Bob Wisselink:
This email address is being protected from spambots. You need JavaScript enabled to view it.
Brel & Shaffy & Brass: Custom made arrangements for Micheline & Jos of the songs of Belgian chansonnier Jacques Brel and Dutch flamboyant performer Ramses Shaffy to be performed with your local wind orchestra. Marieke, Vivre, Bruxelles, Pastorale, Amsterdam, Sammy...will lighten up the stage embraced by trumpets, trombones, saxophones, percussion and more!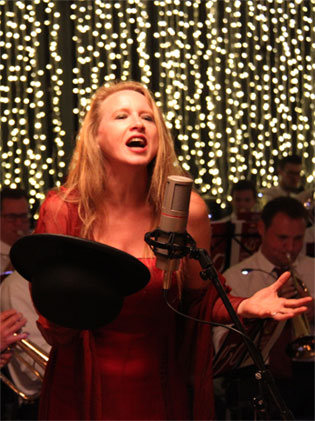 Micheline & master guitar player ErWing have been musical partners for over 15 years. They love performing together and that shows on stage. French chanson, Ramses Shaffy but also A la carte, you choose the songs and we play them...with pleasure!