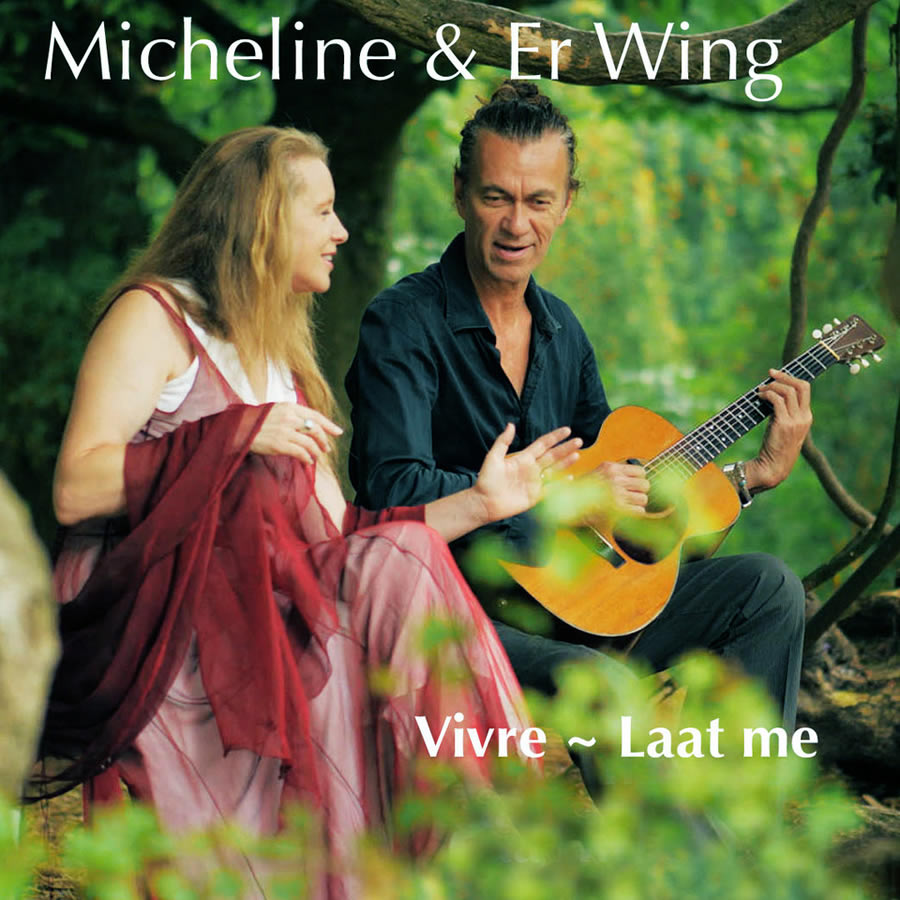 New single : Micheline & Er Wing
Vivre ~ Laat me
With the iconic song 'Vivre / Laat me', Micheline Van Hautem & Erwin van Ligten announce their new theatre tour based on the life & music of Dutch artist & singer Ramses Shaffy. He wrote countless beautiful songs and performed them in a totally unique way. His songs come from the depths of his soul and he gave them the most personal interpretation. Every song is a small theatre piece.
You can find our single on the following music sites:
Spotify Amazon Google Play iTunes
& YouTube
Theatre tour Zing, vecht, huil, bid,...
Micheline Van Hautem and Erwin van Ligten bring Ramses Shaffy back to life with the most beautiful songs such as Laat me, We zullen doorgaan, Stil in Amsterdam, Pastorale, Sammy .... Ramses is undoubtedly one of the biggest Dutch-language song makers of the last century. And certainly the most characteristic. Come and enjoy the equally idiosyncratic interpretations of Micheline and Er Wing!

For the list of concerts, click here
My story: Micheline & Ramses
My friend Willem & I were invited by a mutual friend of Ramses named Darpan Van Kuik, who gave a party in Scheveningen. We went to get Ramses at the Sarphatihouse in Amsterdam and we drove to the sea. There a tractor and trailer waited for Ramses, who was no longer able to walk longer distances, and because I was quite pregnant with Alexander, I was allowed to take a seat on the sofa next to Ramses. On the way to the party tent, Ramses was recognized and applauded by the beachgoers and he greeted them warmly back, it seemed like the entry of a king. When I told him "people might think I'm pregnant with you," he said, "I wouldn't mind if people thought so."
Micheline Van Hautem, summer 2007